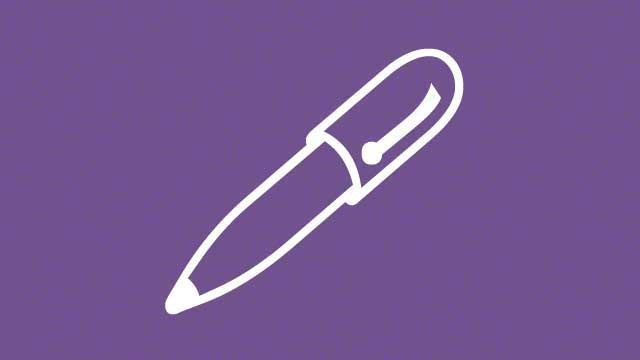 October 2014 News
October 2014 News
Fall is our favorite time of the year.  Nature isn't the only artist at work – here is what we have going on in October!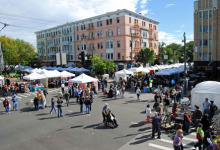 Hyde Park Art Show
I am excited to announce that we will be at the Hyde Park Art Show!  We will be in booth #109, located on Edwards Street, south of the square (East side, Between Erie & Observatory). Over 207 local exhibitors featuring artists working in all media including: painting, sculpture, photography, ceramics, jewelry, fiber, crafts and multi-media.
Show Details:
Hyde Park 2014 Art Show
October 5th, 10am-5pm
Hurry Last Call for The Destin Art Jewelry Series
We will be closing out orders shortly for our new limited edition Art Jewelry featuring artwork from our "Destin Series".  Click Here to place your order today!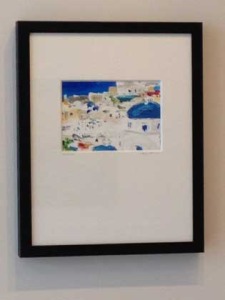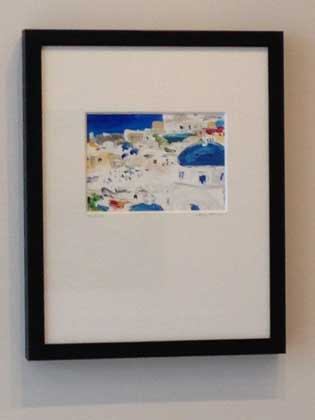 Commissioned Works
This month we will be busy in the studio working on new art commissions.  One of our favorite commission works we completed last month was of a scenic view in Santorini, Greece.  It was a beautiful piece, colorful, lots of fun to work on, and a reminder that I am in need of another vacation abroad!  Commissioned pieces are a great way to capture a special memory such as a vacation, meaningful place, or unique colorful expression for your space.  We require no money down (unless the painting is larger than 24"x30"), charge no more for the completed work than what I do for my other works, and most importantly, you do not have to buy it if you don't like it! No portraits of people or pets. Yes to beautiful views, landmarks, inside jokes and memorable moments. A great idea for those who wish to gift a unique gift.  Contact Us for more information!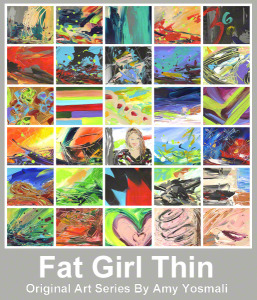 30 Paintings 30 Days – Fat Girl Thin
A huge thank you to everyone who followed, liked and shared our daily posts on the Fat Girl Thin series!  If you have not done so already – please check out our last blog entry on the Fat Girl Thin series for interesting insights and reflection on the series!
Mt. Adams October Art Walk
We will be participating in the Mt. Adams October Art Walk for 2014 this month. Once again we will be located outside the Bow Tie Café (weather permitting), and will have some of our new works from the "Destin" series on hand. Show Details:
Mt. Adams October 2014 Art Walk
October 17th, 2-7pm
Bow Tie Cafe
Tri Art! Open Gallery Night
Come hang out with us and see our latest works during our Tri Art! Open Gallery Night, on October 17th 6-10pm at the AYDesign – Art On Vine gallery (4722 Vine Street, Cincinnati, OH 45217).
This event takes place monthly every third Friday night 6-10pm, FREE and open to the public.