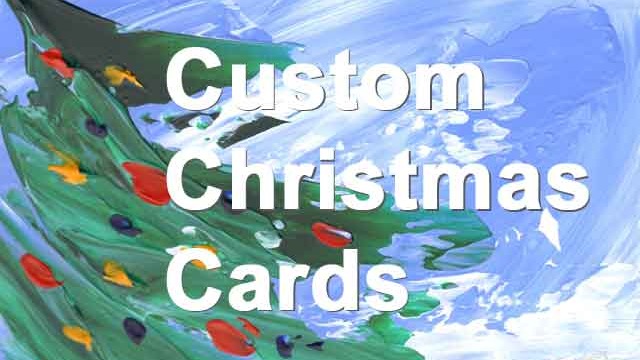 Christmas Cards
Now is the time to order you custom Christmas cards featuring art by Amy Yosmali!
Order now online and receive them within plenty of time to get them in the mail in perfect time for the holiday season.
About Greeting Cards
Greeting cards are 5'x7" in size and are produce on 110 lb. paper stock.
Available as single card, pack of 10 cards, and pack of 25 cards.
Each card is coated with a UV protectant on the outside surface which produces a semi-gloss finish.
The inside of each card has a matte white finish and can be customized with a text message up to 500 characters in length.
The artist's name and the name of the image is printed on the back of each card along with the Fine Art America logo.
Cards can be ordered in a horizontal or vertical configuration
Cards can be ordered with a white or black background, image can be resized if you wish to have the background serve as a border.
All greeting cards ship within one business day of the order date!
Each card comes with a white envelope for mailing and gift giving.
For a Limited Time Only
20% discount is valid ONLY for custom greeting cards by Amy Yosmali, and is available only online through the
AYDesign website or Fine Art America .  Original Artwork, Art Jewelry, and Classes are not eligible for this discount.  This offer expires 12/11/14.
To receive your discount you must use the following code at the time of your online purchase: RZTJLE
Click Here to order "Oh Christmas Tree" greeting cards
Click Here to order "Deck The Halls" greeting cards