Commission Artwork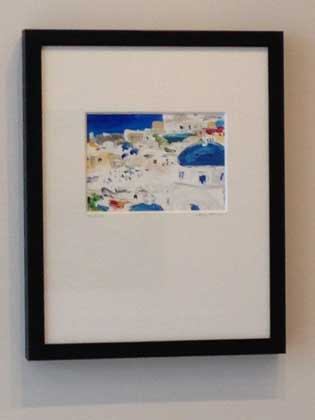 It is important to us that you enjoy your art as much as we enjoyed creating it.
Commissioned artworks are excellent for commemorating a special vacation, sentimental location, or something unique, special and perfect for your space.
To make the process enjoyable for both the client and the artist, we have a "No Pressure" process for commissioning works.
Our commissioned works are affordable and priced the same as our standard Original Works.
No deposit down required for unframed works smaller than 24×30
10% down for unframed works larger than 24×30
If you are not satisfied with the work, you are not obligated to purchase it
How does the commission process work?
Inspiration
Perspective clients are encouraged to complete our online "commission request" form, or to call or visit us at our gallery to discuss the details for your commission request.  If the artist, Amy Yosmali has any additional questions about your request she may contact you to make arrangements for an in person meeting or phone call where the specifics about your request can be discussed in further detail. Amy accepts commissions on a very limited basis, when her schedule permits, and only if she feels the piece will fit into her current portfolio. Amy does NOT accept commissions of any of the following; portraits (people or pets), offensive imagery, or copyrighted characters.
Creation
Upon acceptance of your commission request, you will receive an acceptance agreement which will outline the time frame of completion, information regarding first right of approval, copyright, pickup/delivery, and additional information pertaining to the commission.  Upon acceptance of the agreement by both parties the artist will begin work on the painting.
Completion
When the artwork has been completed the artist will contact the client and send a picture of the completed work for the client to review.  Clients are encouraged to view the completed works in person at our gallery when possible.
To Submit A Commission Request, Please Complete The Form Below: