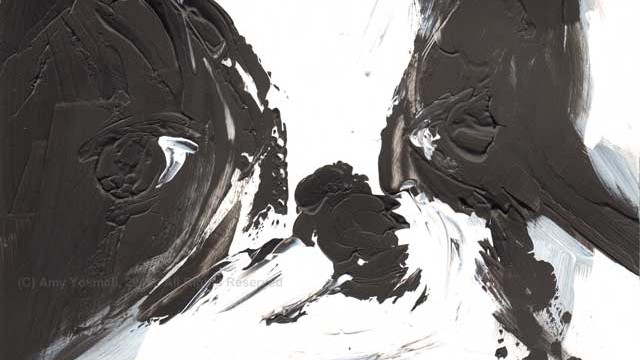 Contemplation Of Pants
I think pet portraits are a wonderful way to commemorate our furry friends.  I own a lovely portrait, painted by my talented friend Marion Corbin Mayer of my two dogs Oscar and Zoe, both only recently passed away this past year after 18 and 16 years of companionship.  Although I miss them greatly, I take great comfort in looking at their painting and remembering with fondness our time together.
While working on my "Black & White" series when I realized that I did not have a pet portrait of our surviving dog Polly,  and decided that it was an excellent opportunity for me to do my very first "pet portrait" while working with a monochrome palette, as Polly, who we've nicknamed "Pants", is a black and white Japanese Chin.
Apparently my pet portrait wasn't too bad as both of my children immediately recognized Polly as the subject of my painting!
Custom on demand prints, custom note cards, even throw pillow are available!