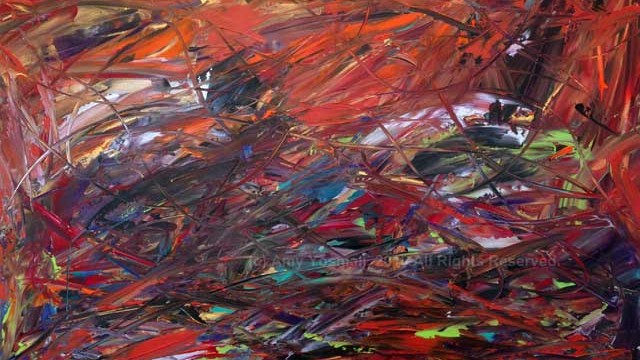 Tied Up
This painting is a personal favorite of mine…. It is a tale of an almost commission. In many ways it was one, and yet at the same time it wasn't. When someone contacts me about doing a commission work larger than a 24×30, I typically like to meet with the perspective client and see in person where they would like to place the painting in their space. This allows me to see how the light plays in the room, the décor and architecture of the space, and most importantly the opportunity to learn about the perspective clients, and details about the project. All are key inspirational components for creating a beautiful custom piece that makes it uniquely special for the client.
In January of 2015, I was invited to a perspective client's residence to discuss a potential commission work. I really enjoyed the time spent with the client, and was truly inspired by our meeting. Unfortunately, the client needed to sideline the project – hopefully to revisit the conversation at another time. Typically, this is where I would stop, and move on to the next client or project… and that would be it.
But here is where things got interesting…
I was deeply inspired, and I couldn't move forward until I got the painting out of my thoughts – it truly was all I was creatively thinking about, I was excited by the thought of it and I just had to bring it to life!
I decided to title it "Tied Up" for two reasons, 1) My creativity was all tied up until I created this beautiful piece. 2) Because of a beautiful "knotted" contemporary light fixture in the space that I had visited that was an inspirational element to the painting.
It's gorgeous, and the picture really doesn't do it justice – the metallic acrylics and bold colors (especially the orange) pop in a complex way when you are in its physical presence.
Vibrant, expressive and very special.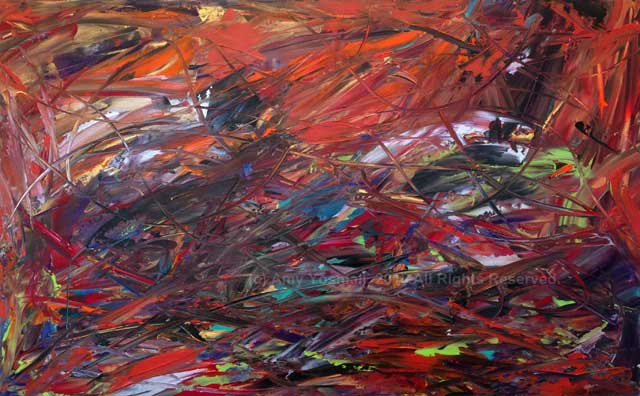 Tied Up
Gallery Wrap Canvas Size: 30X48
Material: Acrylic on Canvas
Original Artwork by Amy Yosmali
©2015 Amy Yosmali. All Rights Reserved