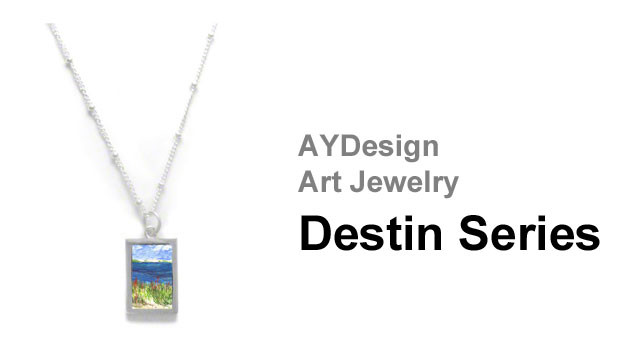 Art Jewelry: Destin Series
Announcing the return of our beautiful Art Jewelry
Starting September 2014 we are featuring select works from our "Destin" series as elegant pieces of art that you can wear. Only 10 necklaces per each image will be available for a very limited time.
Each beautiful necklace is made of Solid Sterling Silver, waterproof, and features an image of an original painting created by artist Amy Yosmali.
Each handmade necklace is made to order, please allow 3-4 weeks for delivery.